I just want to say that I am very, very, extremely disappointed by how the uploading process is done.
I am trying to fix a problem from this morning, that seems to be a very common problem according to what I can see in Stack Overflow, for example.
So, you ask: "So? What is this problem?"
The problem is that I don't know what is the problem.
adsense
In fact, all you can see is a "Your application is being uploaded" page, with a random progress bar (no real progress represented) and no other indication (which step?).
So, this is the page I saw for hours: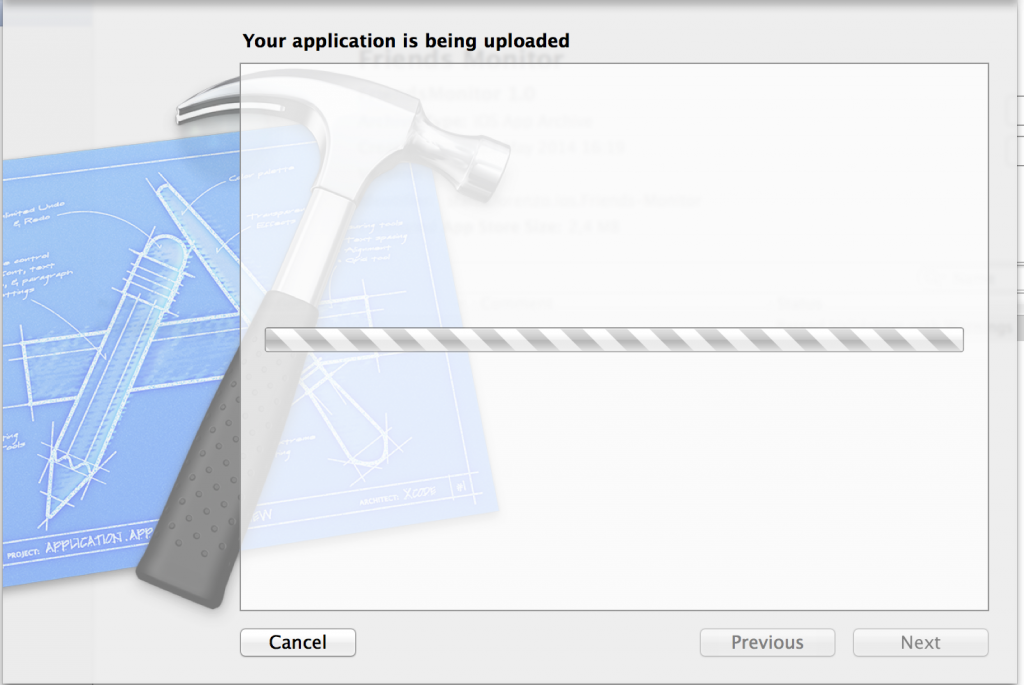 I don't doubt that, asking to the Apple support, the problem was going to be solved.
But the money to publish something in the App Store are not 2 cents, so I pretend something better.
That's it.
Friday afternoon's thought.